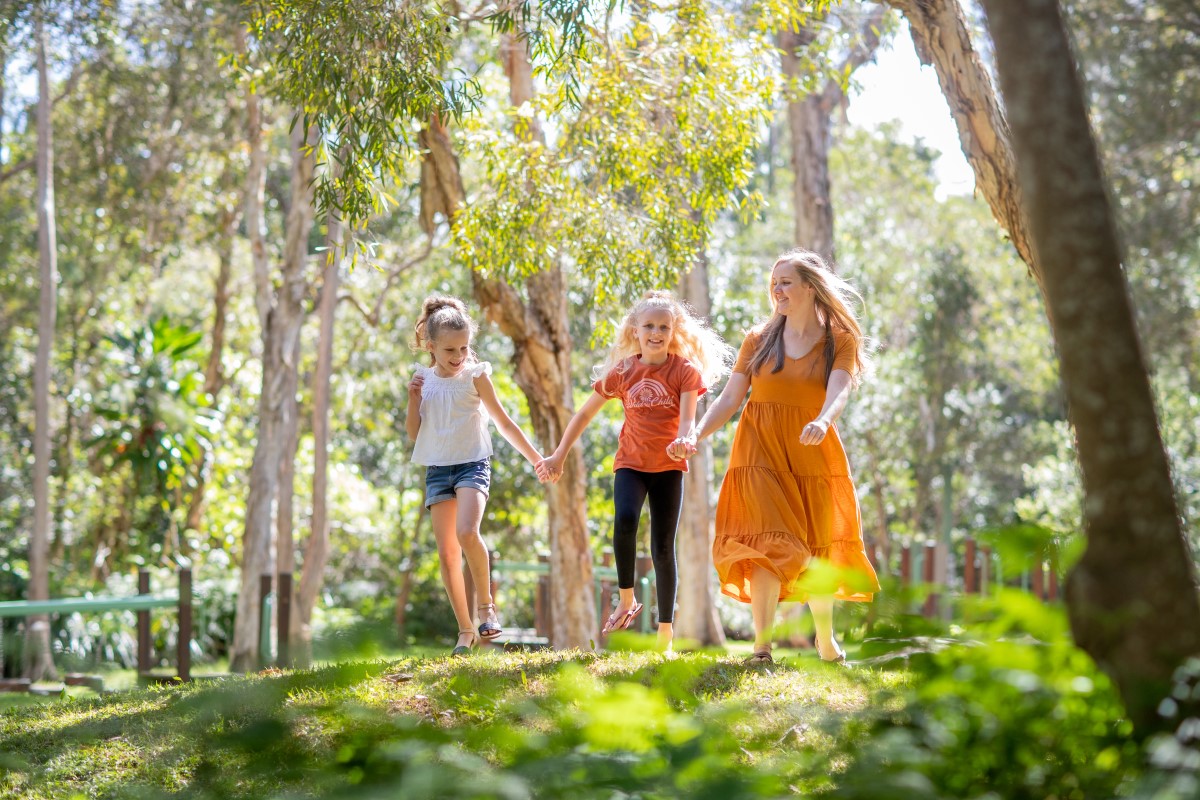 Relax in the natural scenery as you watch your kids explore in the wild spaces around IndigiScapes. We will help you tire them out with fresh air and free play.
Our nature playground includes:
Flying fox
Wooden balance beam obstacle course
Water pumping station and sand pit
An education trail
Melaleuca trees which are perfect for hide and seek
Mounds of grass to roll down
Hedge maze
BBQ Facilities
Our playground holds BBQ facilities (another is located near the back of the IndigiScapes centre).
Other activities for children
Children can also enjoy the other facilities at the centre:
Stay up-to-date with our events, workshops and programs by signing up to our newsletter