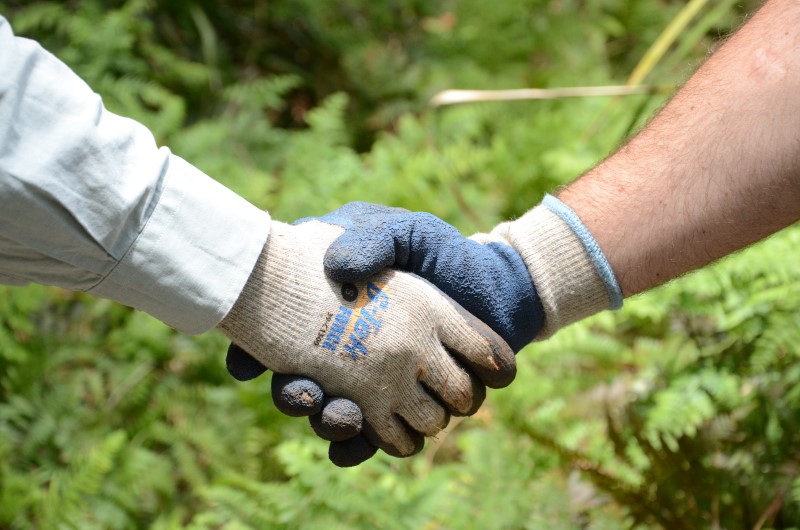 Are you looking for opportunities to become involved at IndigiScapes?
We are always searching for volunteers to help support us in various areas of our centre's operation:
Nursery – get your hands dirty and learn all about native seeds and propagation.
Ground works – help keep our bushland and botanical gardens flourishing.
Administration – get to know the environment team and help us support the cause.
Café duties – learn new skills and help our guests enjoy their stay with us.
Events – have fun helping people enjoy their day at IndigiScapes.
Bushcare birders – meet monthly (except January) at different locations around the Redlands Coast and contribute to bird data through citizen science.
Seed collection trips – meet monthly (except January) and keep our seed bank healthy by gathering seeds for propagation in our nursery.
To register your interest for volunteer work at IndigiScapes, please contact us (07) 3824 8611 or email indigiscapes@redland.qld.gov.au