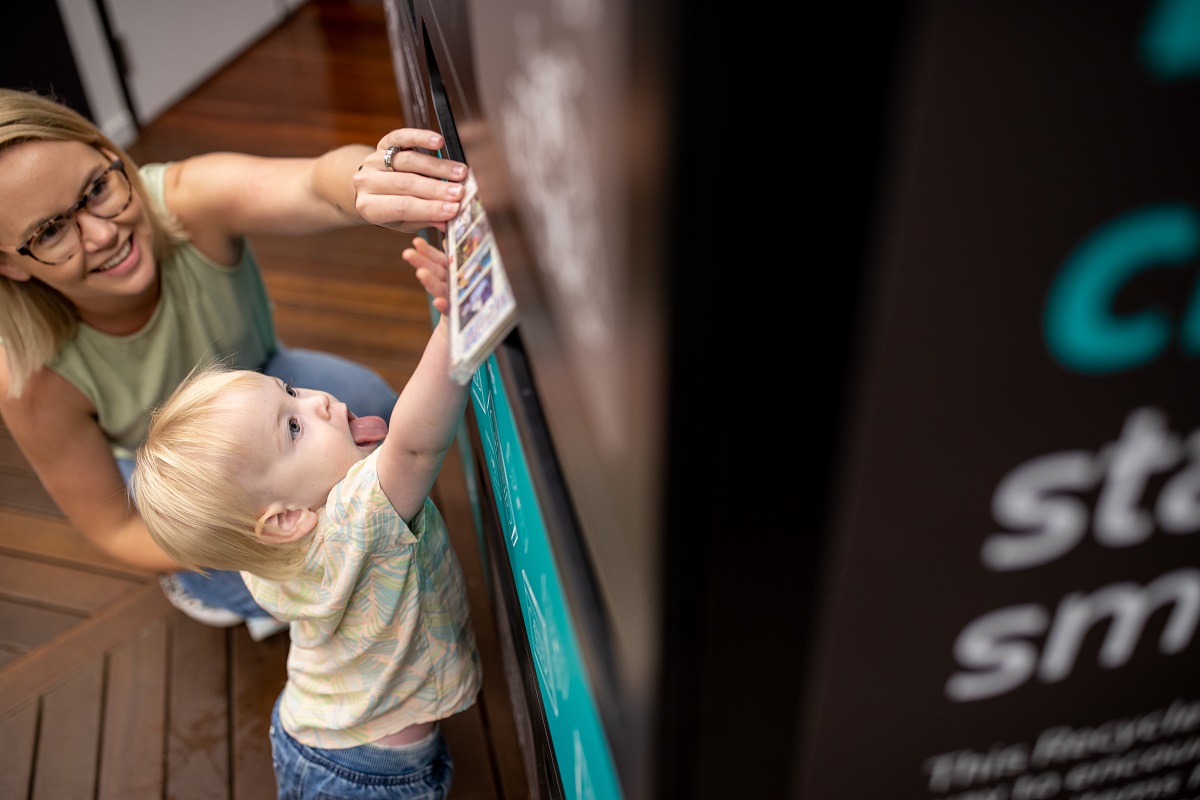 We're proud to offer a unique way to recycle items that are otherwise unable to be recycled in your yellow-lid kerbside bin or at the Recycling and Waste Centres.
It is the perfect way to save some unusual items from ending up in landfill.
You can recycle the following items at IndigiScapes (household amounts only):
disposable masks
thongs/flip flops
blister packs
old art supplies
beauty products
VHS / Cassette tapes
x-Rays
CD's/DVD's and small e-waste
mobile phones.
IndigiScapes is now recycling single-use face masks
We have also extended its specialist recycling station to trial a TerraCycle face mask zero waste box to recycle single-use face masks on behalf of the Redlands Coast community. Whilst the box is lined with a plastic bag so no one can come into contact with the waste, Queensland Health guidelines require face masks to be placed in a sealed bag prior to disposal. Only non-woven disposable plastic-based face masks can be placed in the mask disposal box, including 3-ply surgical, dust masks, KN95, and N95 masks.Do not bring in cloth masks or other types of protective gear like gloves, hair nets, or lab coats and garments.
Pop down to IndigiScapes today and keep all these items out of landfill. Let's give them a second life.