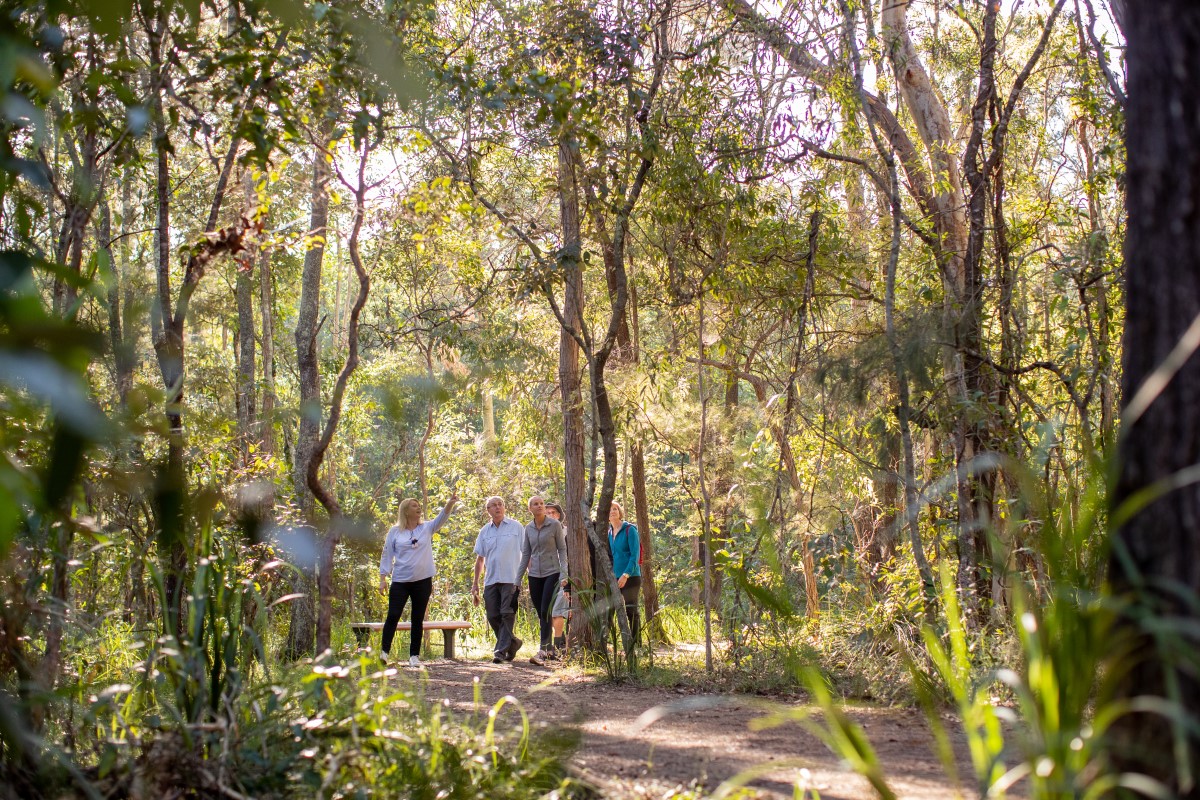 Discover native bushland and gardens with our group tours.
Enjoy our botanical gardens, taste native fruits of the bush, and explore the rich and diverse habitat that makes the Redlands Coast so special.
Our botanical gardens have wheelchair access, and our nature trails are also suitable for wheelchairs.
Group tours can be booked for a minimum of 10 people
All tours are English-speaking.
IndigiScapes Tour
Take a guided walk around IndigiScapes with one of our environmental Education Officers. Learn about the history of IndigiScapes and the plants and animals that live on Redlands Coast. Your group will enjoy morning or afternoon tea in the cafe and learn about some beautiful sustainable products in our shop.
Duration: 3 hours
Price: $35pp
Your own unique tour
Do you want to create your own tour?
If you have specific needs or ideas for your own unique tour, please contact us we may be able to help you.
Book a tour
Phone: (07) 3824 8611
Email: bookings@indigiscapes.com.au
Stay up-to-date with our events, workshops and programs by signing up to our newsletter!