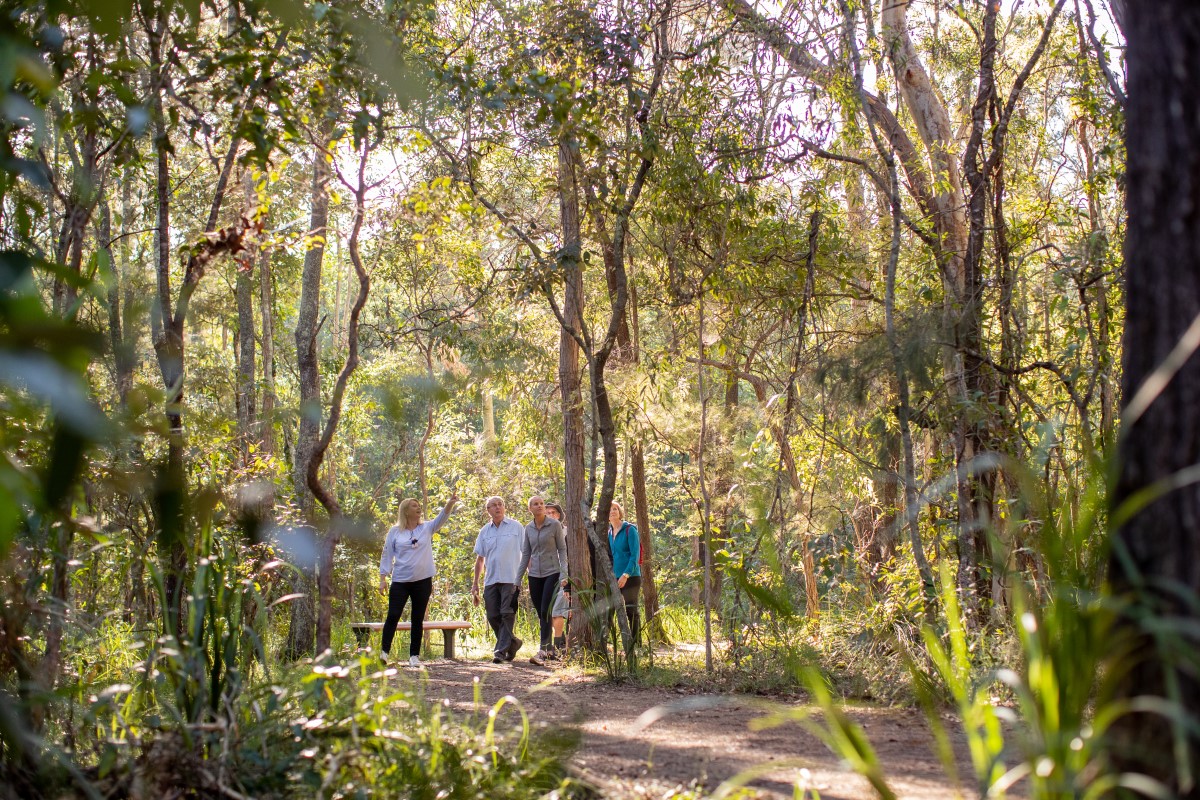 Naturally Wonderful Tours at IndigiScapes
Whether you are wildlife enthusiast, looking for a professional development experience or a group of keen walkers curious for a little adventure, a tour of IndigiScapes is a must-do! You will walk away feeling more connected to nature and each other.
A one hour tour followed by coffee and cake at Indigi Café is just $15 per person.
Our tours are flexible and easily tailored to your needs. You can relax as your group is personally escorted by our passionate staff, who will share their love of native flora, fauna.
Tours are currently offered on Tuesday and Thursday.
Start time is 8.30am for a 1 hour tour, followed by coffee and cake in the café at 9.30am.
Book your tour
Phone: (07) 3824 8611
Email: indigiscapes@redland.qld.gov.au
Tour terms and conditions
Tours are offered on a Tuesday or Thursday and are hosted by our Education Officer.
Cost is $15.00 per person, which includes the tour, coffee and cake.
Cake is any single item from our cake cabinet or a scone, jam and cream.
Start time is 8.30am for a 1 hour tour, followed by coffee and cake in the Café at 9.30am
Max 15 people per tour, or by arrangement can be larger. If it's more than 20 we will need to split the group in half so half have coffee and cake first while the other half have the tour and then we swap over. This is to assist the café with processing the coffee and cake orders in a timely manner.
Payment can be made on the day. Please note that prices include GST.
Stay up-to-date with our events, workshops and programs by signing up to our newsletter!